Product Description
Automatic Solid / Liquid Timer
Dispenser
2 x 5 LB Fire Wash Solid
1 Gallon Fire Spot
5 Gallons Defensive Fabric Sanitizer
User Kit
Installation Kit
---
Fire Soaps Solid Detergent & Liquid Sanitizer System
2 Product – solid detergent & liquid sanitizer – delivery system
To be used with Fire Soaps Solid detergent and liquid sanitizer
Adjustable delay low product alarm which shuts feed off during alarm condition
Adjustable pump output rate
All components can easily be replaced
1 Year Warranty against defective material and workmanship
Fire Soaps Solid Dispenser Bowl

Used to feed Fire Wash Solid detergent into washer/extractor
Use together with either manual or automatic timer
Easy to mount
Includes mounting hardware
Minimum 15 PSI / Maximum 40 PSI
Maintenance free
Individual components in the Bowl are replaceable
1 year warranty against defective material and workmanship under normal use and service
Fire Wash™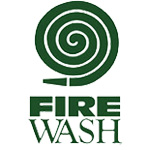 Fire Wash™ is packaged in a unique solid formula and is used with the Fire Soaps dispenser and automatic timer. Fire Wash™ safely and effectively removes toxins, hydrocarbons, and other contaminants from your personal protective ensembles.
Fire Wash™ was specifically developed to effectively clean any PPE ensemble, i.e., Bunker and Turnout Gear (PPE's). However, Fire Wash™ is gentle enough to also clean your station wear.
Fire Wash™ is industry tested and safe to use on all outer shell fabrics, reflective trims, hardware, knee pads, suede, leather, Arashield, Moisture Barriers, and Thermal Liners.
Fire Wash™ will not degrade the reflectivity of the reflective trim nor will it corrode your gear's metal hardware, i.e., metal snaps, clasps and zippers.
Eco-Friendly – 100% Biodegradable.
Fire Spot™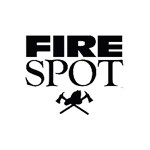 Fire Spot™ is a specially formulated dual action pre-spot treatment for all Bunker, EMS and PPE Outer Shells and Thermal Liners.
Fire Spot™ provides superior stain removal, helping to remove all types of difficult stains i.e., grease, oil, soot, tar, petroleum, etc.
Fire Spot™ penetrates all types of stains.
Fire Spot™ is not recommended for use with Moisture Barriers since it can degrade the adhesive quality of the seam seal tape.
Eco-Friendly – 100% Biodegradable.
As a precaution it is recommended that safety glasses and protective gloves are worn when working with Fire Spot™.
Defensive Fabric Sanitizer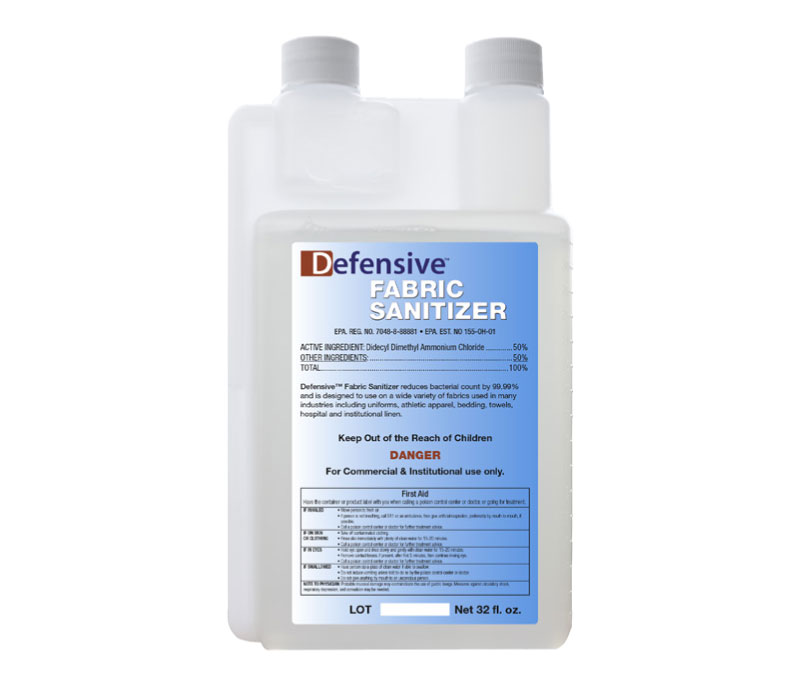 Defensive Fabric Sanitizer is a concentrated, ready-to-use liquid fabric sanitizer. Used during final rinse cycle, Fabric Sanitizer leaves behind a finish that is both self-sanitizing and bacteriostatic. Under conditions of contamination, Fabric Sanitizer continually eliminates 99.9% of infectious bacteria. Unlike bleach – which stops working after textiles are removed from the wash, Fabric Sanitizer remains active on the textile surface, continuing to aid in the prevention of cross contamination from both Gram Negative bacteria (i.e. Klebsiella pneumonia) and Gram Positive bacteria (i.e. Staph – a major cause of hospital acquired (nosocomial) and Community Acquired infections), providing protection throughout the use cycle of uniforms, linens and other textiles.
User Kit
(Spray Bottle for Fire Spot, Spatula & Nylon Brush)